home
collective
KIM
site
extra


Current Owned
Here you can view all the fanlistings that I currently own. All of the listings here are listed at The Fanlistings Network, The Movielistings Network, and The Alterlistings Network.

If you find a subject that you are a fan of, don't hesistate to join!
Showing fanlistings under the History/Royalty » People: Individuals category...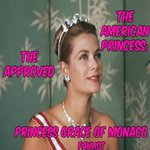 The American Princess: Princess Grace of Monaco
URL: http://www.ladyrose.buruma.net/princessgrace/princess
Category: History/Royalty » People: Individuals
Approved: May 04th, 2015
Updated: January 22nd, 2018
Members: 4 with 0 pending





It all Started with a Mouse: Walt Disney
URL: http://www.ladyrose.buruma.net/disney
Category: Actors, History/Royalty » People: Individuals
Approved: September 08th, 2017
Updated: February 05th, 2018
Members: 2 with 0 pending